This set includes thirty-five 32×32 icons in PNG and PSD format. You can use these icons however you like. There are absolutely no restrictions. I hope that you resell and redistribute them in your themes and plugins. If you post these icons for free on your site, link back to the original post on Elegant Themes below!
This social media icon set includes icons for the following applications:
Facebook, RSS, Twitter, Dribbble, Pinterest, Instagram, Tumblr, Evernote, LinkedIn, Vimeo, Digg, DeviantArt, Bebo, Flickr, Posterous, Blogger, WordPress, Delicious, SoundCloud, Yahoo, eMail, StumbleUpon, YouTube, MySpace, Last.fm, DesignFloat, Orkut, Behance, Netvibes, Reddit, Forrst, Grooveshark, Path, Google Plus and Picasa.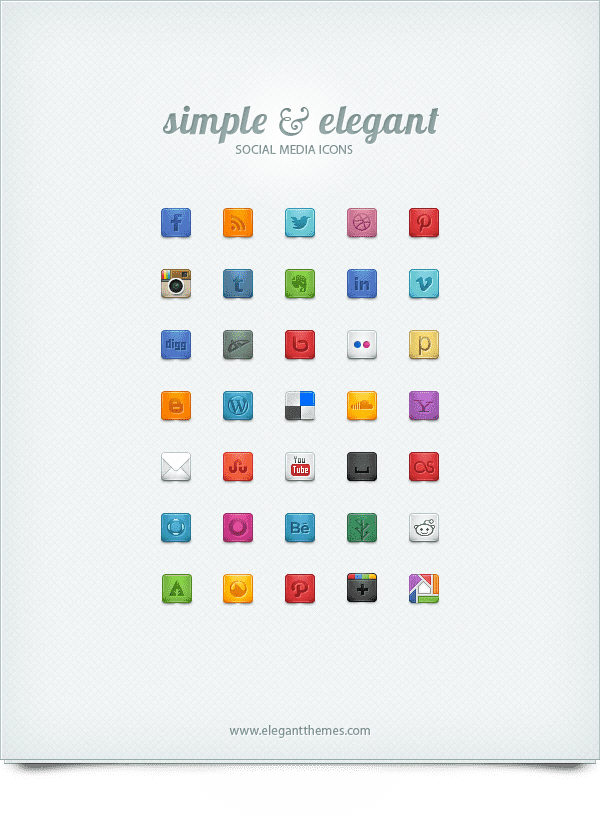 Download these Beautiful & Free Social Media Icons or check out the large collection of WordPress Themes by Elegant Themes.